What am I doing this weekend?  Overseeing my son work on a project he's had two months to finish.  Not the junior, the second grader.  It's not even a difficult project, but he has done nothing to get started on it except read the book.
It's a biography of Jackie Robinson, and he has to give a report to the class about the book.  When you ask him about Jackie Robinson's life, he can't remember a thing.  Picking up significant details is becoming more and more difficult for this child.  And quite frankly, it's getting on my nerves.  Last night he was in tears and declared school too hard because he had to write a few sentences using vocabulary words on any subject he wanted.  It took him three hours to finish.  Three hours and three sets of tears.
I understand writing not being someone's strong point.  It's not mine, I rarely capitalize when writing emails, my writing is basically a conversation, I never went over the page limit on research papers and so on.  I get not being creative.  That said, he can either start writing without tears or get ready for a summer camp on creative writing.  Enough is enough.  And he picked the wrong time to decide he wasn't going to finish his MAJOR project.  Guess who isn't watching football this Sunday?  Finished or not.
Next week is Baby Hulk's last week of swim lessons.  I am so ready for this.  I've been going to this place every Wednesday for five years.  I need a break.  Our time slot happens to be the best time to go there for lack of crowds, so while I am tempted to start No David, I have decided a break is a must.  No David has some major attitude issues, (read: he's a brat), and I think I would rather hold two small children in the pool the entire summer than pay for swim lessons where my kid screams nonstop.
Tomorrow is the big day: Goose's first confession.  He asked me if he needed to confess the times when he hates me.  I told him to go for it and assured him that I confess the times I hate him.
Today was Squirt's District Inspection for ROTC.  He passed with flying colors and is quite the leader.  I did hear him tell his squad to "shut your mouth" which sounded kind of like me.  I might need to start watching what I say.
Cute baby shots: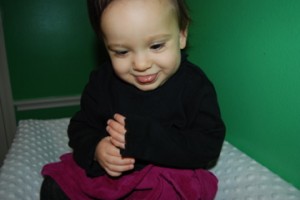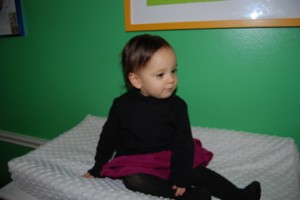 Comment on Five For Friday »