I took the kids to Baby Hulk's field trip today.  Everyone, particularly Snax had a great time.  In fact, he thinks he is part of BH's K class.  The teacher was really cool about the kids being there and helped out with Snax when I was dealing with Sunshine, or Dark Cloud as she was today.
See, I can say something positive.  Nobody thought I could, but I can when there is a reason to do so.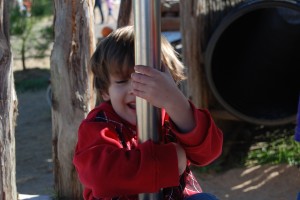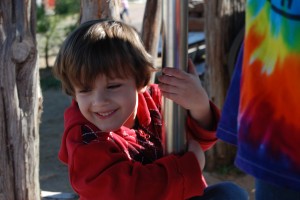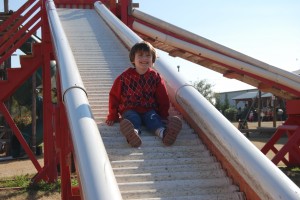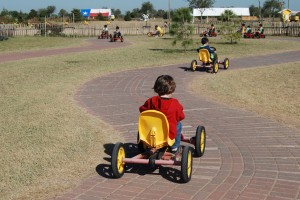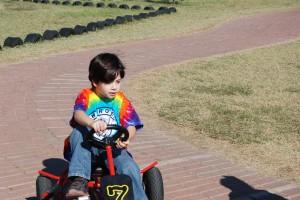 There was another mom taking pictures of the kids as they rounded the curve.  Snax stopped for her too.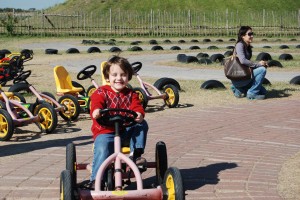 I find my daughter throwing fits like this more often than I'd like.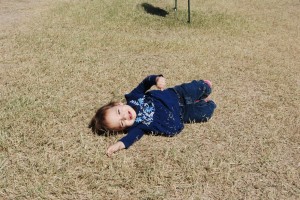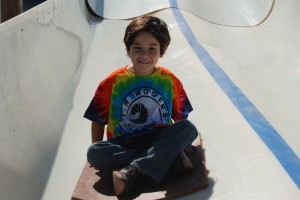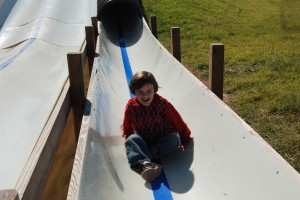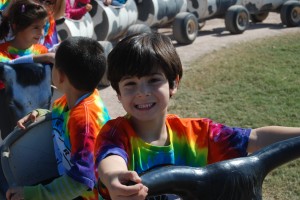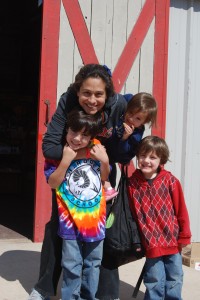 A great day with some of my favorite people.