You know, I really am enjoying Lance and Charlie together. We all had our doubts, but they are good.  The show does interfere with life as I knew it.  And today was another example…only one Zierlein child was able to dress up properly.
This year it was Baby Hulk, or Big Hulk as he wants to be called now because he isn't a baby.  Just a quick note to the moms that read the Today article and were horrified with Lance's (and my) decision to dress up our kids the way we do.  I maybe get that, but there is no pressure.  Snax had no interest in being Tyrion Lannister despite being perfect.  I did however make him go as Darth Vadar.  No way I buy that many Star Wars t-shirts for him only to have him decide Darth Vadar is a bad guy.  When Goose found out Lance just couldn't pull off Larry David, he was upset.  I think he really liked the attention he got last year.
Ron Swanson from Parks And Rec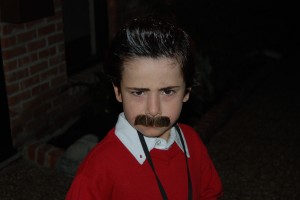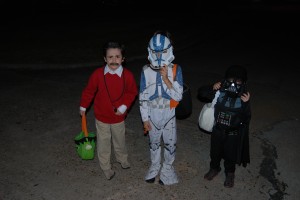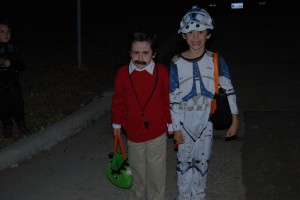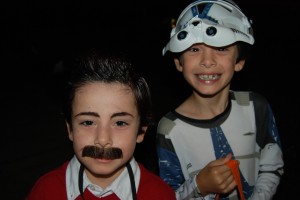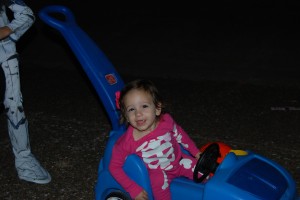 Baby Hulk had to join us after we started and was so freaking excited.  Really proud and when someone recognized him, he was all smiles.  Jessica went with us which was really nice because we just don't see enough of her.  Sunshine had her moments, but overall is not ready for tricks or treats.