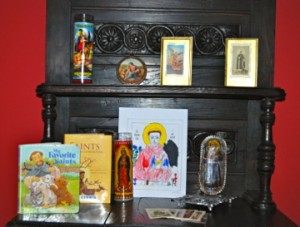 I love the Saints.  Love Them.
Honestly, it's one of the best parts of being Catholic.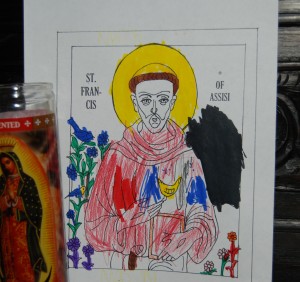 Apologetics 101: Catholics don't worship Saints, they ask for their prayers.  Kind of like asking your friend to pray for you.
Today we look at all the men and women who have gone before us.  Some have been seemingly perfect while others have had similar vices.  We have our favorites.  A couple of years ago, I decided to teach my kids about the Saints.  We look forward to feast days, some celebrations are small, some are bigger.  But we're always learning.  Today we celebrate all of them.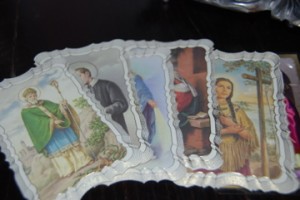 Yesterday the Baby Hulk and I picked out Special Saints for each member of the family.  We read about each of them tonight at dinner and asked them to pray for us all year long.  Then tonight before we went to bed, Goose and I went through his book of Saint coloring sheets from the past few years and did our own Litany of Saints.  It was beautiful.