Last night was amazing.  Simply amazing.
Another killer Old 97's show.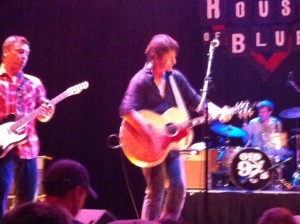 Yes, another.  They just do such a great job every single time I see them, I can't decide which show is best.
Okay, I admit, that show almost two years was probably the best ever…You just can't beat getting tickets to a sold out show from Rhett Miller himself!
Last night was the anniversary show of Too Far To Care, an incredible, beloved album.  But for me it was a chance to FINALLY see the band with Chelsea.
Ten years ago, I introduced Chelsea to the band via Satellite Rides.  What 12 year old wouldn't love Rollerskate Skinny and Bird in a Cage?  Of course, there was Question and my personal, all time favorite song, Designs On You.
She became an instant fan and over the years we've shared our taste in music despite our age difference.  We discussed each new album, and I sent text messages from the last several shows while she was in college.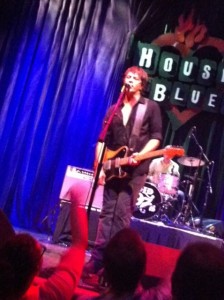 You can only imagine the text messages that flew between us when I was able to meet the band with the boys.
When we heard the band was coming to Houston someone gave Lance tickets so he gave Chelsea two tickets to use.  We arrived right as the show started.
I could hear Timebomb.
And the guy at the window couldn't find our tickets.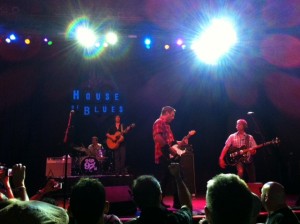 Do you think I went postal?  Maybe.  When Barrier Reef started, I finally shouted, "why aren't we just buying tickets????!!!"  We did, and while Lance stayed behind to get over being slightly upset with me, I walked to the middle close to the front where I knew Cory was.  I'm sure he was more than annoyed to hear me scream my story in his ear while the band was playing.
Meanwhile, they found the tickets, and Lance got his money back for one ticket, they needed mine and I wasn't going back outside.
Overall, an incredible show.  The band didn't disappoint and played some additional songs and the ending: Timebomb again which was perfect because I had missed it.
Chel and I were like kids once we found each other.  The first thing we did this morning was text about the show and how great it was.
Comment on Rollerskate Skinny To Timebomb »