It's been a while.  A long while.  But it's been good.
The last four months have been nonstop living and loving.  We've seen family and friends and it's been better than I could have imagined. For my own records, I've attempted to jot it all down here.  This post is more than likely way too similar to being forced to look at someone's European vacation.  Sorry for that.  But I want to remember it all.  We just had so much fun from traveling to swimming at the neighborhood pool to playing Legos to visiting family.  My absolute favorite night of the summer- the cousins' night.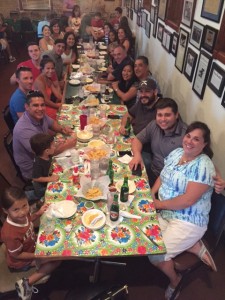 I had a girls' weekend in Austin with Sarah.  First?  I don't do girls' weekends.  Like this is the first one ever in my marriage.  And I loved it!  We decided on Austin and went before it got too hot.  We had so much fun.  The kids wanted me to take her to Shady Grove which I did as soon as she arrived.  We ate our way through Austin, went on an electric bike tour, hung out at Deep Eddy, ran town lake, toured the University, purchased too many t-shirts and just had a blast.  It was so much fun.  We ended the trip with hopes of making this a yearly thing.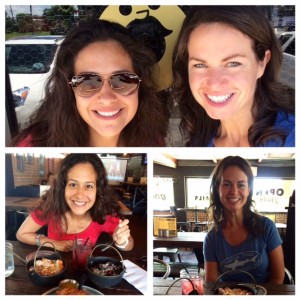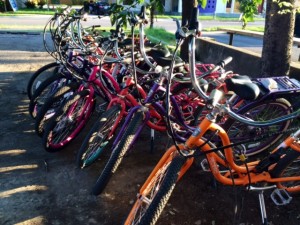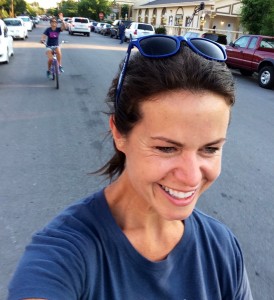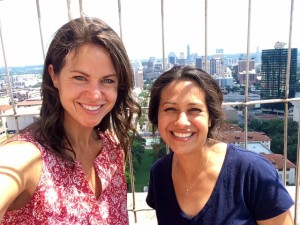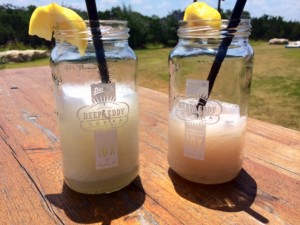 Then there was NYC with Lance.  We spent a lot of time away from each other the first five months of 2015.  That is so unlike us.  We've always spent an unusual amount of time together having what I call a college dating situation.  He would be done with his show early enough for us to spend the entire day together.  But with his gig for NFL Network, he was traveling quite a bit and he was just gone all day long.  He'd leave for his morning show and then come home after dinner.  It really stunk.

So he totally spoiled me.  We settled on NYC because we hadn't been in 12 years.  12 years!!!  Random fun fact, I've never gone that long without going there.  I'm not sure how we let this happen.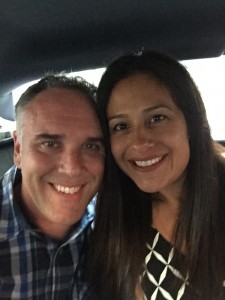 This trip was awesome.  He found the best hotel bathtubs in the city for me.  We ran into friends from Chicago and spent an afternoon at the Whitney with them.  We went to Sleep No More which was so freaking cool.  We saw Something Rotten, which I loved so much I went back and saw again two weeks ago!  And honestly, had I not just returned home, I would have gone back to see it again while Lance went for the playoff game against the Yankees.  We went through the Moma, I ran Central Park a few times, had fabulous food and cocktails and just enjoyed the amazing city.  We left trying to figure just what we needed to do to move there.  Then we remembered we have five kids and my mother to move, so it looks like that isn't happening.  Because you know, NYC real estate.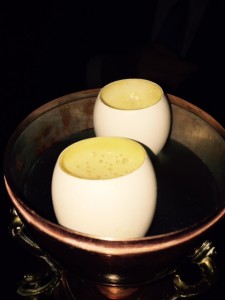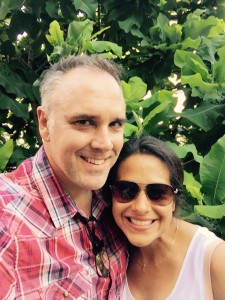 That time with Lance was needed.  It's just hard to get any time alone.  Even when we go on dates it can be stressful because we're rushed or dealing with the kids as we're walking out the door.  Our trips are just so important to us.  Our trip budget is pretty big, and we miss out on other things, but its worth it.  We're beyond blessed to be able to take them.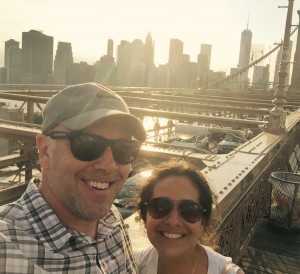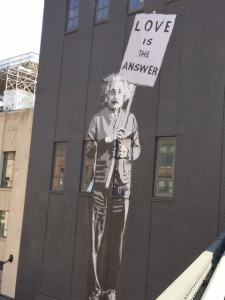 Once we were home from that trip we were able to settle in a bit and just swim.  We hung out, slept in and the kids played Legos and just enjoyed the break from school.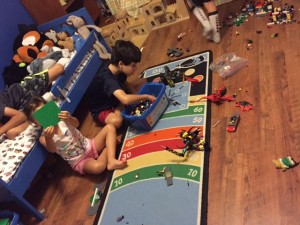 I took the kids to see Lance's parents for a few days.  While there we toured the Texas White House.  It was a great tour, and the kids asked so many questions.  I loved it.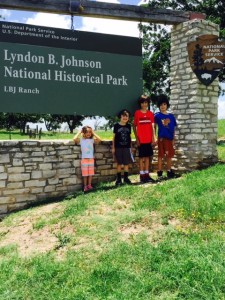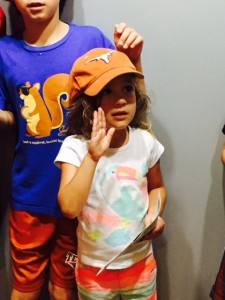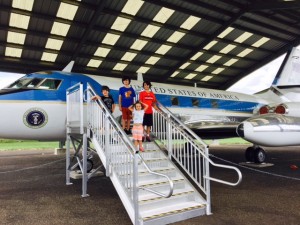 We celebrated my two July boys.  My birthday letters are almost done, maybe… the days were so special.  I love how excited the kids get on their special day.  I love how Lance decorates their cake according to their wishes.  And I love to see what meal they choose.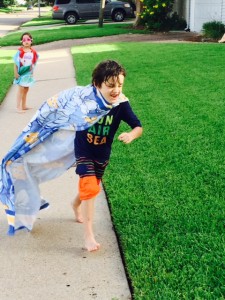 I've already blogged about our summer trip.  But I have to repeat it again, it was amazing.  The entire trip was great.  But the road trip?  Just so awesome!  People asked how I could go with my mom.  She was fabulous.  We talked about everything and enjoyed each other's company.  I don't think either of us will forget that trip.  She was game to go anywhere I wanted to take the kids.  She only once requested a specific place once and that was Biltmore Estate.  The kids managed to snag an audio guide a piece which made the tour all the better.  Driving though North Carolina is so beautiful too.

During the trip, I was able to see my Goddaughter in Atlanta.  I can't explain the joy I had spending time with her.  She is just such a great kid.  Actually, she's a teenager and a freshman in high school.  I hadn't seen her in several years and she has grown into such a lovely young lady.  I loved spending time with my friends and sitting around their tables drinking and catching up on life and hearing my mom ask questions and just being so at ease with people I love.  We had the same experience in Virgina seeing Sarah, Chris and Finnian.  It's always a bit of a worry for me to bring my crew into someone's house.  My kids are good.  But we are just a loud crew.  But these two friends totally opened their homes to us, and I'm forever grateful for their hospitality and the memories.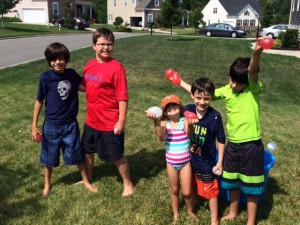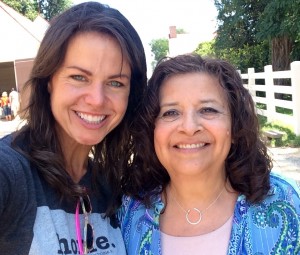 We went to Austin for my granny's birthday party in August.  Her party was a success, but the best part for me was the cousins' night.  A couple of of cousins and myself have been throwing around the idea of a cousins' reunion for a while.  We love family get togethers and hanging out, but there is just so much drama with the other generation that it's hard for us.  We're not ready to split on our own quite yet so a night out was the next best idea.  We left our kids with our parents and went to dinner.  It was a wonderful night.  By the time we got home, pictures from the evening had been circulated among our parents.  I think they were pretty proud of us.  I'm proud of us.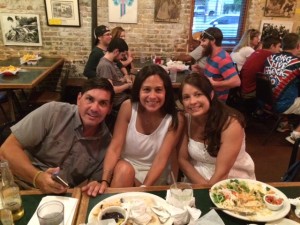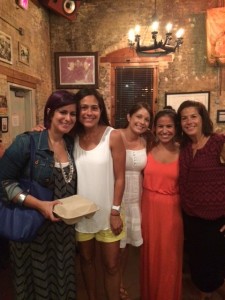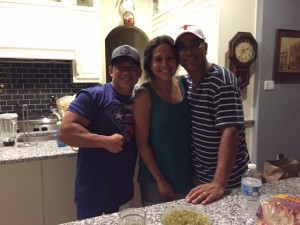 Summer break ended with Goose rushing to finish his school packets.  Does anyone wonder what I think about summer packets?  Probably not.  On principal, I don't even go over math facts.  I told this to one of the math teachers and she was glad.  She said she wanted the kids to enjoy their summers.  And we did.  We ended the summer like we always do- at the pool and eating pizza.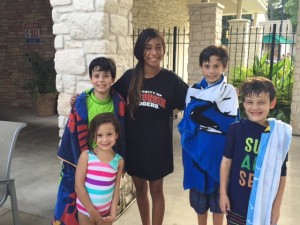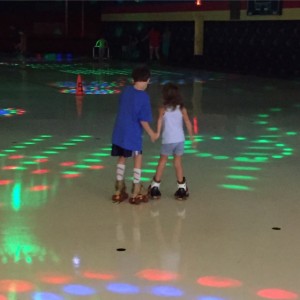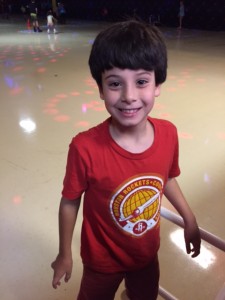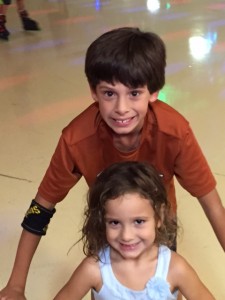 School started and I have a sixth grader!  How the heck did that happen?  I can't even believe it.  We're trying not to micromanage, but also make sure his work gets done.  So far, so good.  (updated to add, I just discovered he has two zeros.)  It's funny, when I went to open house, I had my own opinions about his teachers.  Turns out we have the same taste in teachers.  Having a middle schooler makes things easier for the other kids.  I don't even think about what they are doing.  I sent the same text twice tonight asking if we had tests for second or third.  We don't.  They are tomorrow and Friday.  Hopefully, I'll remember that tomorrow and not send the same texts.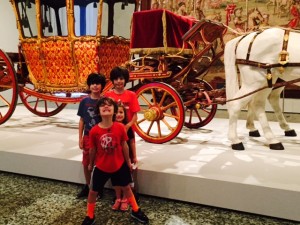 Lance and I went to Chicago for Labor Day.  It was my first trip to Chicago without seeing Paul, and now Brian.  But we had a blast.  Great food, great friends and a sea of burnt orange throughout the city.  What's not to like?  Hands down the best burger I've had is in Chicago.  It's worth waiting in line.  Running Lake Shore was even better because I passed so many Longhorns out running as well.  Now it would have been much sweeter had we actually come to play against Notre Dame, but the limo ride was a blast.  And I would pay the money for the tickets again and again.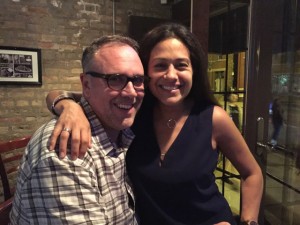 Finally at the end of September, I took the kids to see the Pope.  That trip gets a post of it's own.  One day, someday.  But if I never post about it?  (Pictures posted on IG.) I will say it was amazing.  Honestly, the best trip of the summer.  That Pope Francis, he's something special.  I truly believe the HS knew what he was doing during that conclave.  Add in a day in  NYC and it's a no brainer why that trip rocked. And this is why it's taken until this week for me to be settled into school and have a routine at home.  I'm still exhausted from our summer and most recent trip.  Since returning, we've been laying low, watching football and baseball.  Baseball in October?  The kids are pretty psyched.  Just like watching basketball the past two years with the kids, they have made watching baseball a blast.  Especially Snax.  That kid.  I wish I could bottle him.  They even had me listening to the playoff games on the radio.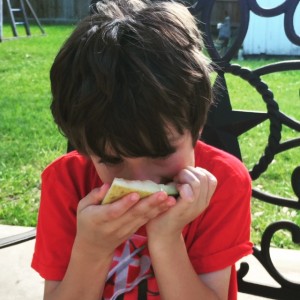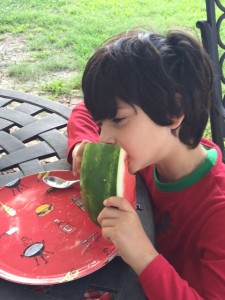 Random summer vacation fact: We toured five important houses this summer.  Graceland almost tops the list as the best house.  But really, I just can't have Elvis's house be my top pick.  Absolute worst: Mount Vernon.  The property is beautiful, but the guides were awful.  It was so bad, I wouldn't go back again.  Monticello was such a contrast~we went there September 2014 and took the children's tour for Sunshine.  It was fabulous, just so well done.  I was worried that taking a regular tour wouldn't be as good with the rest of the kids.  I was wrong.  The guide catered to both kids and adults and answered all of the questions my kids asked and never got annoyed by them.  LBJ's house, the Texas White House was really nice. The ranger guide was so knowledgable, and the house is really nice.  Biltmore Estate is such a massive estate, its kind of shameful.  But it's beautiful and pretty interesting to see how the ridiculously wealthy lived.  Plus, the audio guide is really well done.  And you can't beat the grounds.  Graceland isn't tacky and it looks just like a regular house when you drive up to it.  Well, maybe one or two rooms are tacky, but overall?  It's pretty cool.  They had a great iPad tour.  It was awesome when the kids pointed out how Elvis had three television sets like LJB did.  Mom's favorite- Monticello, Goose- Biltmore Estate and Monticello, Baby Hulk- Graceland, Snax- The Texas White House but really Tristan and Briton's house was the top, Sunshine-Monticello and me?  I think The Texas White House may be at the top, but maybe Monticello or Graceland…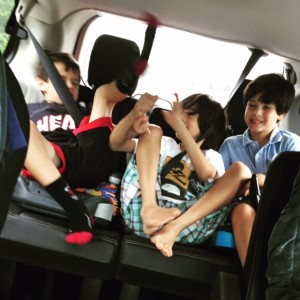 This summer?  It was great.  We travelled way more than usual, though I'm not complaining.  I could travel year round which is why I'm already thinking ahead to next summer.  We saw fabulous sites, learned a lot, had some great food and enjoyed each other's company.  And now, I'm cruising Pinterest for How to Lose the Pooch.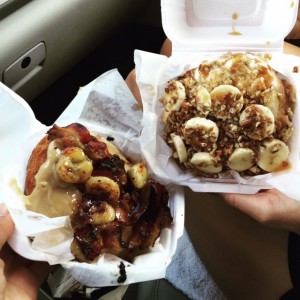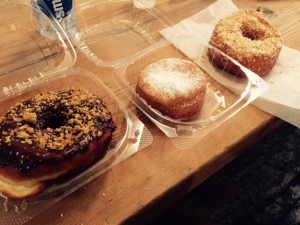 Comment on A Summer Recap »