May is a busy month in this household.  The school year is coming to a close, so there are tons of things with regard to that.  We have two birthdays, Mother's Day, then school ends in early June.  We have a K graduation as well as a real graduation!!!  Announcements that still aren't in…we actually got a phone call asking to be put on the list.  I think Lance totally threw me under the bus saying I didn't order them in time, but don't worry, they'll be here.  Personally, I would never ask for an announcement, if I was sending a gift, I'd just send it, announcement or not.  But that's me.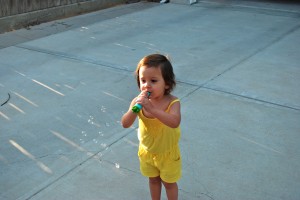 My days starts at 6:30 and ends around 1 am.  I rarely sit unless I'm reading to the kids.  My choice on bedtime, but my only downtime doesn't start until 10 pm.  I need the time to relax.  And fold clothes.
This week at school the kids are taking Stanford.  Typical of most parents, I am not a fan of standardized testing.  This week, I'm fine with it.  There is no rush after school to do anything except enjoy ourselves.  We've gone for ice cream, blown bubbles, read more and just enjoyed time together.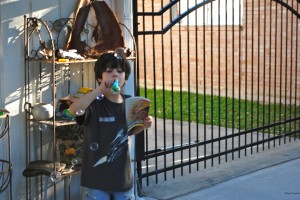 This weekend the rush starts again, we have baseball Friday night and three games Saturday morning, a First Communion party and my dad's birthday dinner.  Then there is Mother's Day.
I used to get really pissy about Mother's Day.  Meaning up until this year.  To be honest, it's just not been anything special.  I have to plan what I want to do, which makes sense, I guess, but not really.  I waiver between wanting to be alone for the day to feeling ungrateful for having that thought.  And voicing that thought brings me ugly looks from the other adult in the house.
This year, it's just another day.
Except…I'm already disgusted by the lack of anything but a crappy card from my son's school, (not my son's effort just the fact that it's a lame ass card with a lame type written note he had to cut and paste).  This is a pathetic effort on the teacher's part right after they get pampered for a full week for doing a job they are actually paid to do.  I immediately sent out text messages…several other schools actually have the kids make an actual gift.  Not my school.  What is wrong with them???
And yes, I know Lance can have them make something, but that's not the point.  My mom and dad kept all the things I made for them over the years.  And neither one of them had to craft them at home.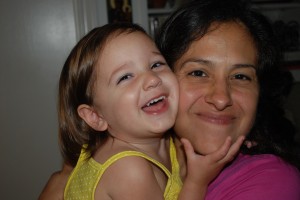 But back to just another day….Part of me feels extremely ungrateful for wanting to be pampered when I am already so blessed to have five children.  Why do I expect Mother's Day to be some grand day where everyone behaves perfectly. None of us are perfect any other day, so I'm not sure why I've been trained to expect perfection on this one day.
Motherhood definitely isn't for wimps.  I want that t-shirt.
But it's also not for selfish people.  Starting this year, I'm hoping to be a little less selfish in my expectations for Mother's Day and hopefully, everyday.  My mom is coming to see us.  If I want to go get a pedicure, I'm not going to feel guilty.  I can take an hour for myself and then spend the rest of the day just thanking God for the gift of motherhood and my own wonderful mom.  Without Him, I wouldn't have anything to celebrate.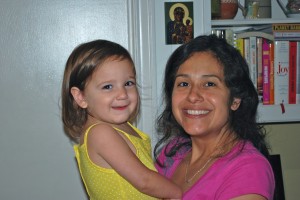 So here's to a day where I'm not mad because I didn't receive the perfect gift, the perfect breakfast or the perfect anything.  I have just what I need: five kids that are perfect for me.
Except really…sleeping in might be nice…that whole idea of taking the kids OUTSIDE to change them and feed them…I have to admit it's fucking brilliant.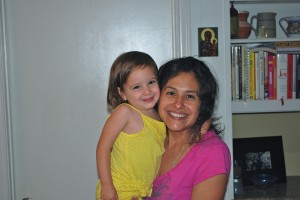 Comment on Life and Expectations »