Last weekend, we went to Austin for my granny's 93rd birthday.  The party was fabulous.  Most of her children, lots of friends, some nieces and nephews and all but three cousins were there.  It was just so much fun to hang out with my cousins and watch all of our children play together.  Lance has commented that things haven't been as fun since two of my uncles passed away.  It's a large family, ten siblings, and unfortunately there are lots of pissy fights among those siblings.  The cousins…we don't let that affect us.  We're family.  And like one said to me, we assume the best about each other, noting that we never have the full story about the other person.  And it's true.  Really, those are words to live by family or not.  We spend so much time being offended by other people instead of just letting things go.  I've mentioned before how awesome my parents and brother are, but I'm really blessed with a large, fun family and with cousins I love.  We're talking about doing a cousins' reunion sometime next year.  Keep the drama of the older generation out and  just spend time together with our families.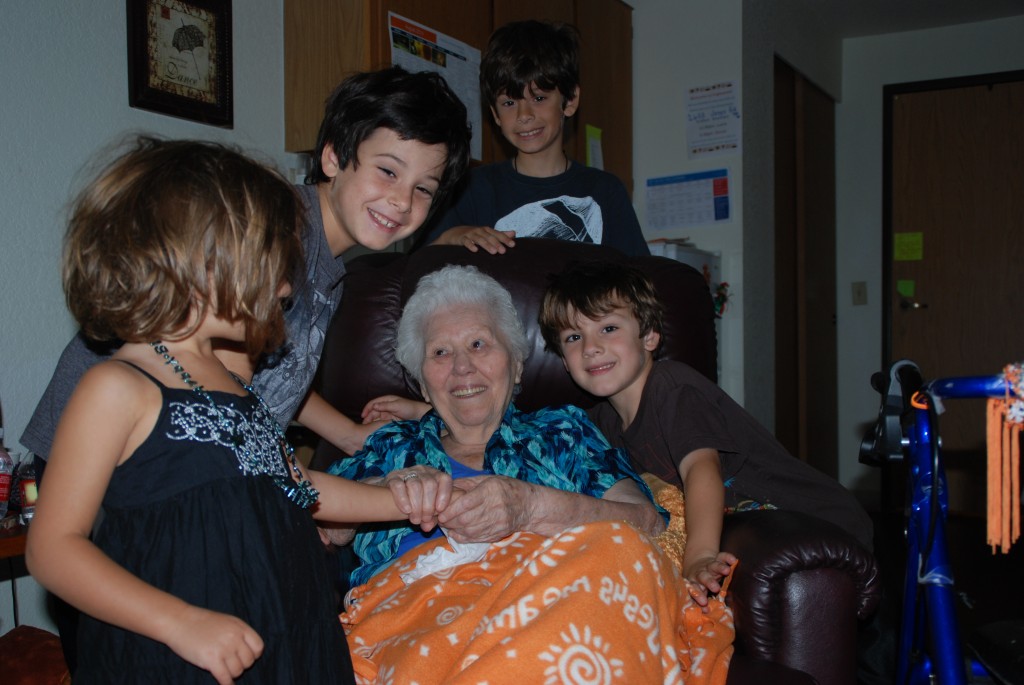 We saw my granny before we left town, and she wasn't feeling well.  Despite feeling poorly and not remembering some things, she knew what  was going on and could tell when the boys were going through her stuff.  They were probably stressing her out a bit.  As we were leaving I took some pictures of her, and she told the kids to remember her when she was gone by looking at the pictures.  It made me sad to think of her gone, but you know we never forget people.   All of our family is a part of who we are, so in the end, my kids can't forget.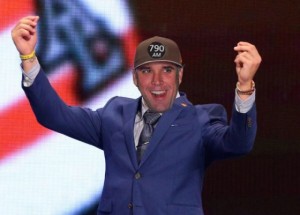 A listener made this after Lance announced her had signed a three year contract to stay in Houston.  He commented that we seriously considered another market.  It's true, we did.  It was an extremely stressful decision thinking of moving our family across the country, being separated for awhile, disappointing parents and figuring out where Drake would go.  In the end, that job wasn't what Lance needed.  I have to say a few people really stand out with their advice.  First, there was Marivi who only said to do what was best for Lance.  Honestly, she's a great wife.  That whole stand by your man thing~ She's got it down.  While she made it clear she wanted me to stay put, she always said to put Lance first.  Then there was my brother who let me know he didn't want me to leave town, but that I needed to do what was best for my family and to only consider them when making a decision.  He let me know I didn't have to feel guilty if I left town because my family comes first.  I have to say that I really appreciate how honest he was.  And last was Monsignor Rossi: he's such a great priest.  He is available no matter what and gives amazing advice.  The fact that Lance went and spoke with a priest just makes me love him more.  He was feeling pressured and starting to get manic.  We both were, actually.  After speaking with him, he was at peace during the rest of the decision making process.
So we're here to stay, at least for three more years, and probably more.  It's fine, it's home, the weather sucks as much as usual, but we're here.  And you know, there are no regrets, not even when I think of how perfect that city is and their weather.  I have to say the best reaction I got to the news of a potential move was my friend Heather immediately tearing up.  Funny, I knew she would be upset if we moved despite the fact that she and Chris would be the first people to visit us.  In the end, I'm happy and so is Lance.
School…it starts in one more week.  It's been such a great summer.  We relaxed more than usual.   Sure, we went places, but overall we just hung out.  The boys built Legos nonstop, played board games, read and swam.  They weren't interested in the library or museums much.  And I was fine.  Some moms may be happy their kids are going back to school.  Not this one.  I relished every second with my kids.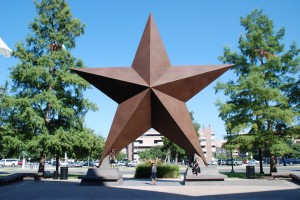 Does every state require their students to learn state history?  I used to think it was just Texas because obviously nobody else had such an exciting history.  Not joking.  Goose completed a unit on Texas this year that covered all the battles leading up to it's independence.  What a great study.  The kids and I stayed in Austin for one last mini vacation before school starts.  While there, we went to the Alamo, the Bob Bullock Museum and will hit San Jacinto this week.  At every location, Goose wanted me to take his picture and send it to his teacher.  I love that he liked her so much.  I felt bad for sending her pictures, but she was very gracious.  Anyway, Texas History makes an impression on all of us Texans, even my cousin who went to school in Colorado is a Texan at heart.  He knew the battle  cry at Gonzales.  Come and take it!