For Today:: Saturday, July 12, 2014
Outside my window:: the weather has been crazy.  I run at 6:30 and honestly, it feels great, except really it's not, more on that later.  Then it's miserably hot.  Then it storms like the world is coming to an end.  Really, the best time of day for me is at 6:30 when I'm outside running and alone with my thoughts.  But for today…it's cold, it's glorious, I"m wearing a sweatshirt.  I love SF!
Giving thanks for:: a father who took my kids to the movies so I had the chance to go shopping for our trip and for birthdays, two amazing children that were born this week, good friends and time alone.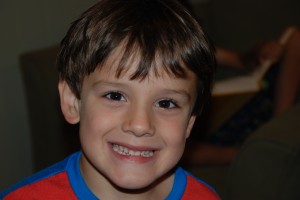 I am praying for:: a cure for DMD, a family that lost their young son, my children, a special intention, my SIL  and for a wonderful vacation.
I am wearing:: shorts and a t-shirt.  This afternoon it will be chilly!  CANNOT wait!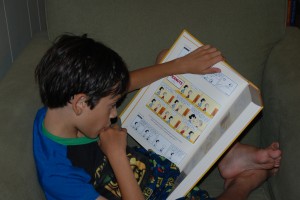 I am reading:: Devil in the White City.  Wow, what a great book.  History, architecture, a serial killer and completely true.  SO. WELL. WRITTEN.  It is taking me quite some time to finish, but it's so good.
Towards fitness and health:: I think I'm running a marathon.  As of now, I'm only signed up for the Houston Half, but once a spot opens for the full, I'm in.  I think.  Running twelve right now isn't hard.  And it's in this ridiculous humidity.  How ridiculous?  You don't even want to see how many scars I have from chafing.  Today I have a huge welt/blister from my run because I forgot to use Body Glide on one spot on my arm.  Nevermind the fact that I used it everywhere else on my body.  This stuff is great, as long as you use it.  If not, you are scarred all over like me.  I can't wear my heart rate monitor because my skin has been raw for over a week from the last time I wore it.  It kind of sucks, and yet, it's not deterring me from running.  I love it because I'm alone.  Completely in my thoughts without anyone telling me what to do or how hard to work.  And I'm working hard.  My pace isn't bad for a beginner (9:15-45 in this miserable heat).  So we'll see how things continue.  And if a spot opens up for the full.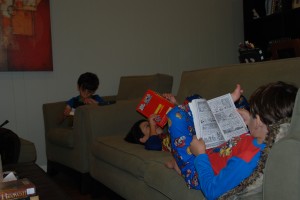 One of my favorite things:: birthdays and my boys.
Another favorite:: vacation.  And San Francisco.  I haven't been there in 12 years.  Thinking back, I've been at least five times.  It's such a great city, and I can't wait to share it with my kids.
A few plans for the week:: it's all about getting ready for the trip and birthdays.  So it's taken me days to finish this post…maybe pictures will upload and I hit publish.