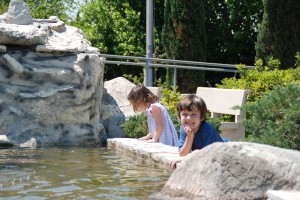 Today found us in our favorite place.  The Grotto at Our Lady of Lourdes Parish.  I can't remember how we found this place, but we're hooked.  Usually, we pray in the chapel and head there for the feast of St. Bernadette or the Immaculate Conception.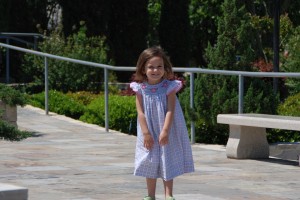 But during Lent, we are called here for the beautiful outdoor Stations.  This place is so special.  We generally go a couple of other times, but always on Good Friday.  It's different because it's always crowded on Good Friday, and the kids can't run from station to station.  It's amazing, this place has taught my kids all of the stations.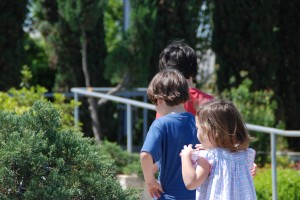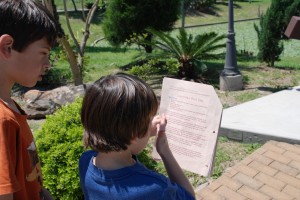 We prayed, we went to church where two of my boys served, (proud mom moment, especially last night when Squirt carried the cross and Goose did the book and the priest gave him a pat on the head during mass) and then home for my dinner and to make pretzels.  It's funny about traditions…I sometimes think it's just me that cares about them.  But really, the kids do too.  They remember the pretzels on Good Friday.  They are still mad because I never bought beans for our sacrifice jar.  It shows that all these things I'm doing with them make an impression.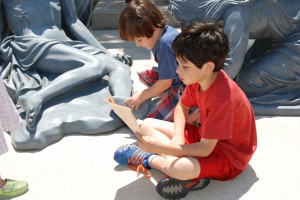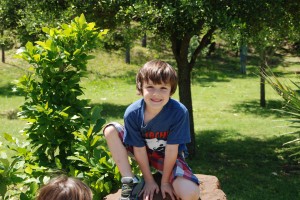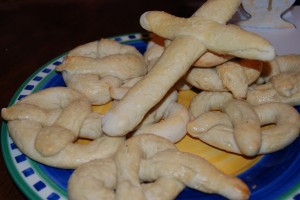 And so tomorrow, we prepare.  It's a quiet day in our hose.  I bring down the decorations and get everything ready for Sunday.  A long day, that ends in going to Easter Vigil with my mom.  And then maybe a quick stop on the way home to pick up what I've been missing all Lent.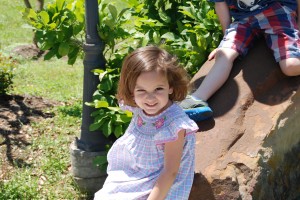 Today was such a beautiful day.  Spent with my favorite people, celebrating what is truly the most amazing days of the year.