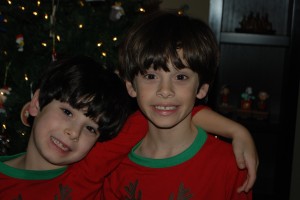 I tried to condense our Christmas pictures as best as I could.  I have some definite favorites, which will go in another post just so they aren't lost with all the others.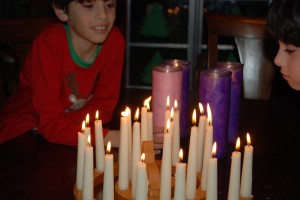 I'm not sure if other moms feel this way, but Christmas can be really freaking stressful for me.  I'm in charge of all of the gifts.  All of them.  From the three year old to the grandparents.  Not complaining, well maybe just a bit, but that's the way it is.  So if people like their gifts, go me.  But when a certain someone doesn't have a toy under the tree, that's on me too.  And yes, I had one kid without a toy under the tree.  Despite going over my check list what seems like a million times, I never purchased one "want" for one of the kids.  So much for the Advent/Christmas planner I made.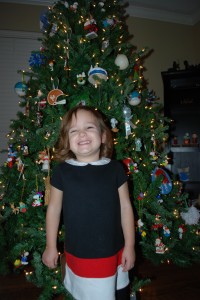 Advent and Christmas weren't quite what I envisioned.  We didn't read books every single night, we didn't do all the activities I wanted to complete, I didn't get the perfect gifts, and so on.  Thanksgiving was late, we started our Advent with a funeral and then school took control of our lives.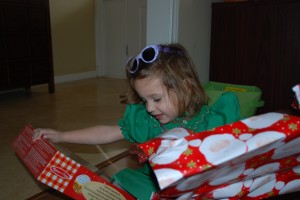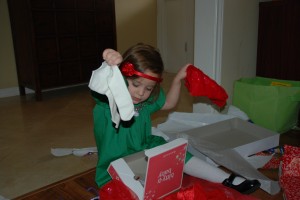 And yet while not perfect, Christmas was good.  After the intensity of November, I will take good.  Advent seemed rushed at times, but I can't forget the look on the kids' faces as I pulled out our books.  Their eyes lit up as they remembered each title in our library.  And while we didn't read a huge stack of books every single night, we read.  A lot.  They loved their St. Nicholas books, and I will never forget Sunshine's face on Christmas morning when she received Little Drummer Boy.  My heart swelled because she immediately saw it and started singing the song, she remembered from last year!!!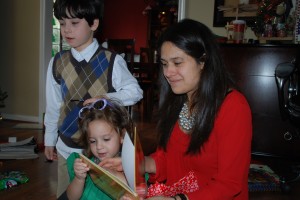 I took the kids out of school to see The Best Christmas Pageant; great decision.  We donated gifts with my father.  His generosity is amazing.  And Sunshine loved helping this year.  And despite school obligations kicking my ass, the kids had a great time.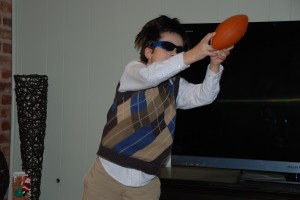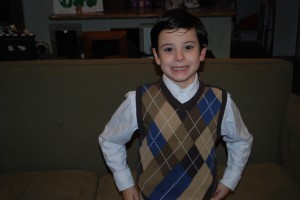 We continued with our tradition at Trulucks, sent the kids to bed, stayed up way too late building a pop a shot for the boys, then slept for four hours before the kids woke us up.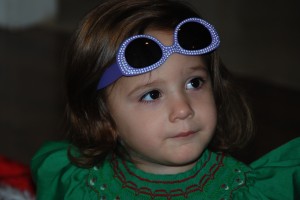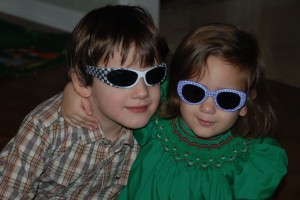 We started our day as usual…placing Jesus in the nativity scenes throughout the house.  We went to mass and back home to open gifts.  Spending Christmas morning together with Lance and the kids is my favorite part of the day.  And while the kids were eying their gifts, there wasn't any fuss about going to mass before we opened gifts.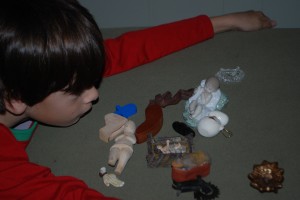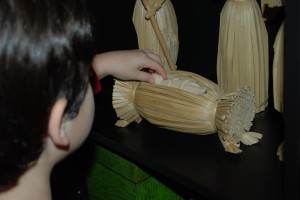 The rest of our family came over later and my day ended on a high note with Paul and Brian coming over.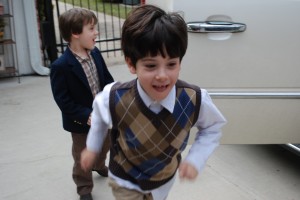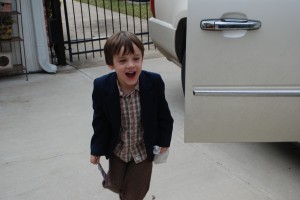 Not perfect, but all good.