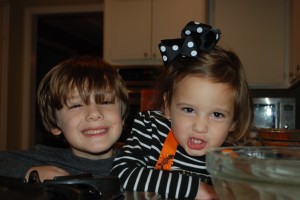 For today:: November 18, 2013
Outside my window:: it's hot and humid again.  It's November in Houston.
I am wearing:: shorts and a t-shirt.
I am listening to:: nothing.  Sunshine is napping, and I'm enjoying some quiet time.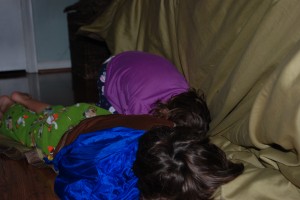 These two:: are hilarious.  She copies everything he does and is still not used to him leaving for school.  This morning, per usual, Snax refused to get dressed hiding on my comforter.  Sunshine decided she didn't want to get dressed either.
I am praying for:: my uncle.  Pretty much nonstop.  The sweetest thing ever: Sunshine goes around telling people that "Uncle David is sick and you need to pray for him."  I love that girl of mine, and I love how she is fighting for her uncle the only way she knows how to fight: through prayer.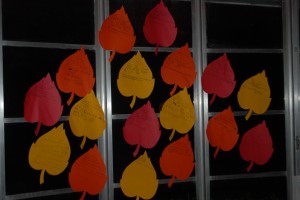 We are grateful:: Every year during November we set up some sort of thankful tree.  Each night, everyone contributes something they are thankful for and we record it on our leaves.  Sunshine is pretty sweet: she is mostly grateful for Mary, St Bernadette and St. Gerard as well as her mimi, grandpa, Uncle Hector and Amparo.  It's nice listening to the kids and evaluating my life and being thankful.
Learning all the time:: today was perfect.  Sunshine and I built stuff out of blocks, read stories from the Bible and about the saints, went over our letters and played a game.  All in 45 minutes, a perfect amount of time to play and learn.
From one moment::
Yes, he lost his front tooth!  He was constantly wiggling his tooth so I told him I wanted one last picture before he lost his tooth and became a new boy.  Three hours later, he had pulled it out!
To be fit and happy:: have I mentioned that my spin instructor is cutting her schedule so that she will only teach spin on Mondays and core on Tuesdays?  I can't explain how much this upsets me.  Really, this only affects me on Wednesdays, but I need that day of cardio.  Desperately.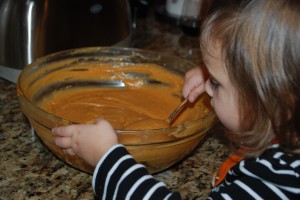 I am reading:: Every book Goose reads for his reading projects and The Husband's Secret.  Well, I am starting the book as soon as this post is finished.
Around the house:: I am so not ready to start bringing out any decorations.  I'm glad I go slowly when decorating for Christmas, this year we are really going to embrace that whole "prepare" aspect of Advent.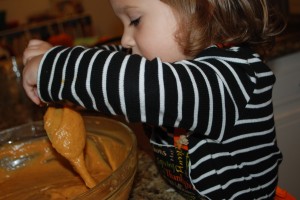 Making lists:: of Christmas gifts.  Slowly but surely, I'm getting there.  There are two children that are killing me though…no ideas.
On the menu:: salmon with roasted green beans and cauliflower, Orzo with sausage and peppers, drum sticks with potatoes and more green beans, spaghetti and salad, pizza rolls and spinach.  And lots of sweets.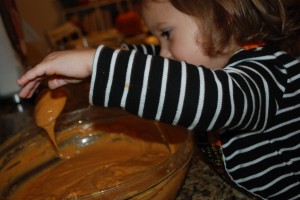 One of my favorite things:: baking with my children.  And they all love it!!!  They fight over who gets to help.
A few plans for the week:: shopping for Christmas and clothes for me, lunch with a friend, baking with Sunshine and a movie date with Squirt to see Catching Fire Friday.
The bane of my existence::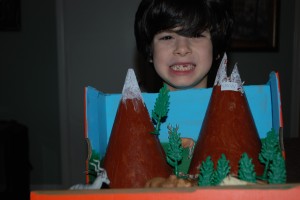 That face says it all!  If I ever end up without a husband it will be because of school projects.  Nothing gets us bickering faster than having to "help" our kids with school projects, especially dioramas.  Yesterday, Lance made the mistake of saying he couldn't take the yelling that comes with me helping so I told him to take over.  They were still working at 8:30 last night with me refusing to help after his ugly words to me.  Meanwhile, I have to ask, did Baby Hulk get anything out of this project?