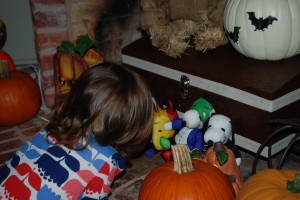 There is something wonderful about seeing the world through their eyes.
Even something as simple as decorations.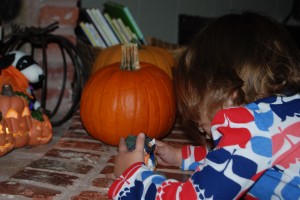 I got out the Halloween decorations the other night, and the kids were so excited.  Baby Hulk was on me all night since I had promised to take them down as soon as I finished mopping the floor.
With each item that came down from the attic the kids were rushing around just full of happiness.  Sunshine was in the shower while this was taking place so she came out to a huge surprise.  And was just as happy as her brothers.
I even let the kids put the decorations where they wanted which is HUGE for me.
When I look through their eyes, it reminds to see the joy in the ordinary, in the life that I am so blessed to have.