For today:: July 17, 2013
Outside my window:: it rained.  Made for a great day to play games and read.  Not that the boys need much inspiration to read, but they enjoyed snuggling on the couch with books.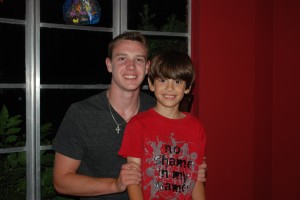 I am wearing:: denim shorts and a Snoopy t-shirt.
I am listening to:: my kids play Spot It!  They love this game and everyone can play.  It does get slightly competitive, but overall, there are no complaints from the kids.
I am thankful:: that birthday week is over.  We have this new gift giving plan in which the kids get: something they want, something they need, something to read and something to wear.  We've pretty much done this anyway, but now we aren't trying to buy more gifts because we don't think we have enough.  So gift  giving is better, but birthday week is still tiring.  And we don't even do parties.  I can't imagine what it would be like if we did.  Thankfully, my kids think doing something with one other family is a party.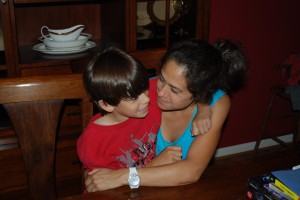 I am grateful for:: a friend who is taking care of my kids so I can use one of my Urban Retreat gift cards.  Did I mention she has four kids of her own?  All around the same age as my kids.  Yes, I'm grateful for friends who go the extra mile.
I am praying for:: Ray, a cure for DMD and a special intention.  Prayers welcome.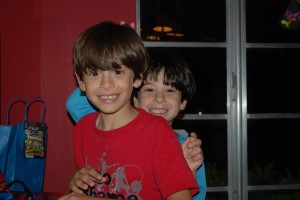 In the kitchen:: too many sweets.  I type this after baking two kinds of cookies and bread today.  But the menus are still planned.  This week, I empty the freezer.  I literally have three things to buy at the grocery store.  Three things.  I will not buy one more thing.  And Costco, I have 4 things.  Not bad!!  Maybe less than 75 on groceries this week!!
Around the house:: cleaning out closets.  You can't imagine how many gifts I have found.  For someone who is organized, I don't seem to be these days.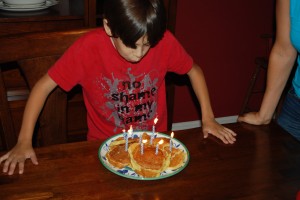 I am reading:: a lot with the kids.  We have two new favorite picture books: Creepy Carrots and The Day the Crayons Quit.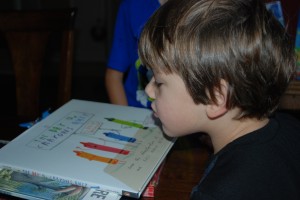 To be fit and happy:: Have been lax about my food app.  And it shows.  With birthdays and special meals, I haven't been eating well.  But I have been working out.  I am loving spin again and my goal is to spin two hours on my birthday.  Have been taking Pump with one of my favorite people ever, Nikki, and it's great.  She is such a great instructor.  Now everyone else is judged according to how she teaches.  Not good for them.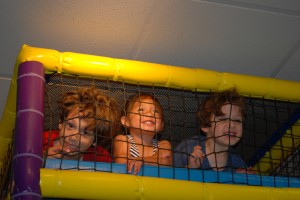 Trying to plan:: some type of trip, even just Austin or Dallas.  I admit it, I don't do well without an actual vacation.  The kids are fine, but I need it.  I like museums or hiking or… in general, just doing something.  I like exposing the kids to new things and am a firm believer that you can spend time together doing things rather than just hanging out at home where the television is always beckoning.  Am wondering if the Painted Churches sound interesting to them.
I am pondering:: the fact that the kids start school soon.  Way too soon.  It makes me want to puke.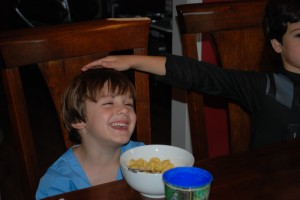 I am sad:: that a dear friend is packing up and moving to Austin.  The Austin trips that didn't happen for over a year now?  They happen this year.
One of my favorite things:: the smile on the faces of my birthday boys.  The joy on their face is catching.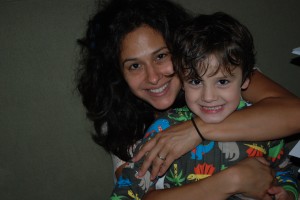 Random, random:: I am a cancer, two of my kids are cancers, my brother is a cancer (sharing a birthday with one of my kids), two good friends are cancers ( incidentally I met these people through my blog!), my FIL is a cancer…cool, right?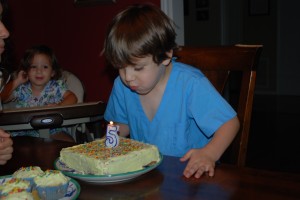 A few plans for the week:: party with friends, library shows, hopefully meet up with a friend and massage and facial!!!
Loving the fact:: that I won a free family membership to the Museum of Fine Arts.  It's not the Art Institute, (and yes, that comment kind of makes me a bitch) but that's okay.  I can't picture my kids in the Art Institute just yet.  Especially Snax who says "all we do at the museum is look".