I make cookies fairly regularly.  They don't last long in this house.  All the boys love to help make cookies, and of course, sample cookie dough.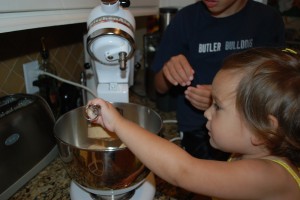 Sunshine was over watching the boys make cookies and decided she wanted in on the action.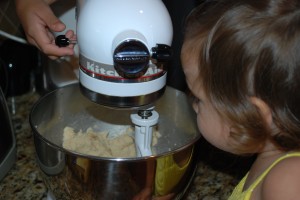 She loved every second.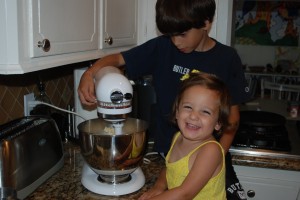 She had no interest in taking turns with Goose.  When she saw me get the mixer, she pulled a white chair over to the counter just like the boys do.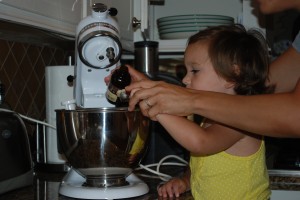 She's learned well, and I expect we'll try several new recipes over the next few years.
 The entire time the mixer is running, she gets so excited and shouts, "mommy, I'm watching, I'm watching."
I could watch this child nonstop every day.
And it appears she's just like the rest of us…