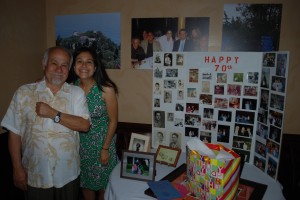 Today my dad turns 70.
70!!!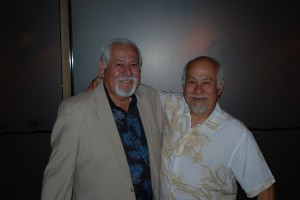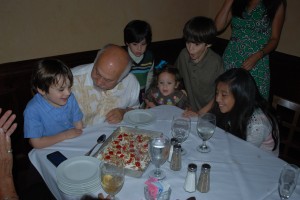 I can't believe he's 70.  My grandmother is supposed to be 70, not my dad.  But 70 he is.  And thankfully, he's a young 70.  I expect to celebrate a lot more birthdays.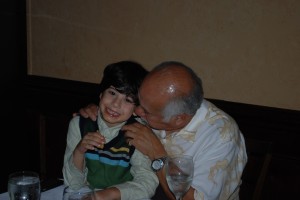 But since 70 seems like such a big number, we decided to honor him last weekend.  We had a family dinner that was wonderful.  The kids were excited to celebrate grandpa's birthday, my dad was excited and overall the night was just really great.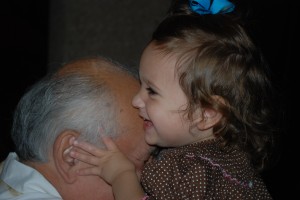 I made a collage of pictures celebrating his life from his birth to first communion to having kids to my high school graduation to my wedding to the national championship to last summer's vacation.  All great memories.  I loved going through those pictures finding the perfect ones to choose.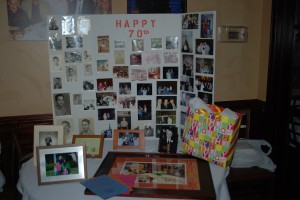 The evening was filled with family and laughter, the way things should be.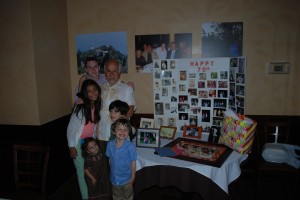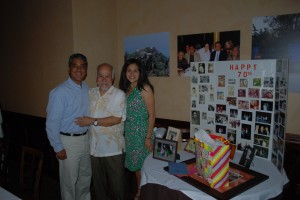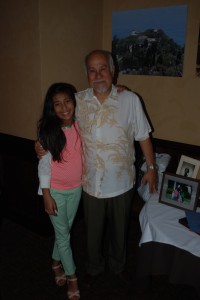 Happy Birthday, Dad.  You're a wonderful father, truly the most generous person I know and the kids love you.  I can only hope some of your generosity rubs off on me.  Have a great day, I wish many blessings and hope your year is great.  I love you!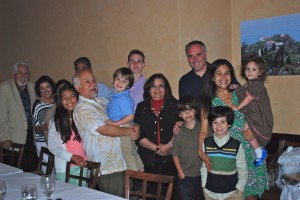 Probably my favorite moment of the night was his blessing.  Monsignor Rossi happened to be dining at the same restaurant and came in to say hi to the kids.  Lance asked him to bless my father.  What a treat.  He is such a great priest, one of the boys' favorites, (I love that they have a favorite priest!) and I certainly understand why.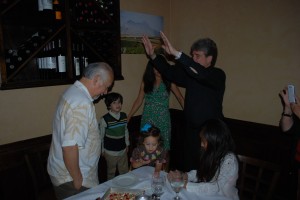 And since it's your birthday, Dad, here are some more random shots of the kids.