Right before Sunshine was born, I finally gave myself permission to buy a few clothes for her.  Armed with a coupon at Old Navy, I found a few things for her.  As we were leaving Baby Hulk found these shoes he wanted to buy for her.  To be honest, they weren't something I would have bought, but his excitement over finding something for his sister made me get them.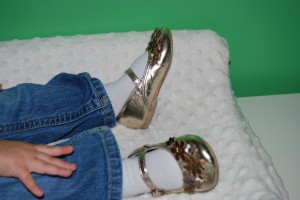 They finally fit, and she loves them.  I can't believe these shoes that were so big fit her now.  When I see her wear them, they make me smile as I think back to his excitement over his new baby sister.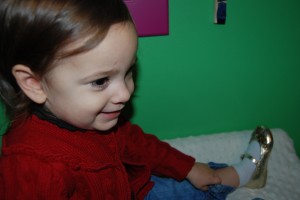 Today, he loves his sister even more.  She loves him too, and calls him Mace.  She hates to see him upset and is the first one to try and make him feel better when sad.