We power drove after Lance got off work last Friday to Las Cruces, New Mexico so that we could go here.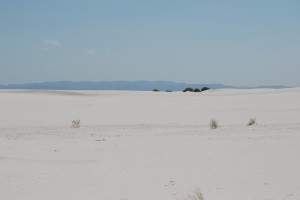 Someone randomly mentioned White Sands thinking that we would be driving in that direction on our way to Durango.  We weren't supposed to drive in that direction.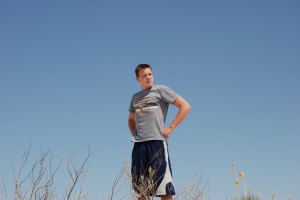 After researching White Sands, it became a must that we get there.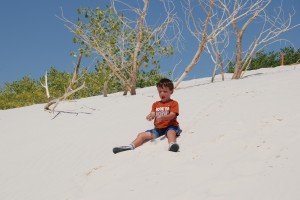 We were not disappointed in the least.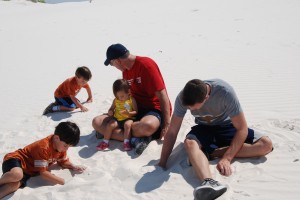 Before arriving, we learned about how the park was formed and the plants and animals that live there.  We weren't prepared for just how nice it was.
We took a one mile hike in the hot, hot heat.  The boys loved it.  We forgot water.  For someone who loves hiking, I am not very good at it.  Who forgets water in the blazing heat beating down on white freaking sand???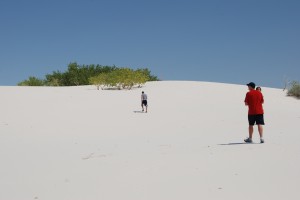 We survived.  We saw animal tracks, took a great family picture and the kids earned their Junior Ranger badges as well.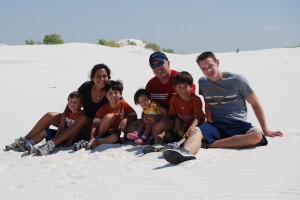 A great start to our vacation.