We just returned from vacation, and while the pictures will do most of the talking, here are some tidbits about the trip.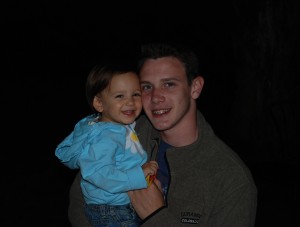 With seven people traveling, we mostly drive.  So yes, we drove to Colorado.
No, my kids don't watch television much while we drive, in fact we don't have a television in any car we own, nor will we ever.  (I am sure I will regret this statement one day.)
They watched one movie on the computer the entire trip, that happened on day 2
My kids are freaking rock stars.  I'd like to really call them fucking rock stars, but I don't think you are supposed to refer to your kids as fucking anything.
38 hours total in the car.  Crying time for Sunshine?  40 minutes.
I'll say it, she fucking rocks.  (But we all knew that.)
The kids listen to music, books on audio, read, draw, talk, check out scenery
Our favorite time as a family~ Would You Rather cards
Lance and mine~ trivial pursuit.
We played the 80's version this time.  It was a tie.
LZ and I also play guess the artist; our car had XM, and I kicked his ass this time.  Every time I win, he always tells me that Solis would kick my ass.  Then I remind him that he always knows the 90's shit songs while I get all the 90's Lithium ones.
I loved listening to XM again.  There were songs I hadn't heard in years.  Some I will probably never hear again, which is more than fine.
I don't love it enough to ever subscribe again.  XM Radio still sucks.
I made three full batches of cookies for the trip.  Plus two loaves of Pumpkin Bread.  Most of it was gone by the time we arrived in Colorado.
I worried a bit about the fact that the whole family would be together in one house.
It's hard to some degree to parent with your own parents around.  Mine go two ways: one thinks the kids are fine no matter what they do, the other parrots me while I am disciplining.
By the end of the week, the one that thinks the kids are fine was over Snax and his BS.  Of course, now he is back to thinking Snax is perfect.
I didn't yell at them all week though.  I think I should pretend my parents are around all the time.
On the subject of parents, I have some pretty great ones.  And not just because of their generosity.  They both have that down perfectly, from money to time.  Really, it's the fact that they are generous enough to me and my brother to take a vacation together.  Anyone who has divorced parents or has been divorced knows this is huge.  Huge.
Is it terrible to admit that the one time I heard my brother fuss at his daughter I was kind of relieved?  If only because it always seems like Lance and I are the only ones who fuss at their kids.
We only had to pull over once so a kid could pee on the side of the road.  All other bathroom breaks came at scheduled stops.
Highlights from the week include: my mom zip lining and my dad riding a horse, Goose going first zip lining and deer just walking down the street close enough to touch.
Really, the big highlight was getting to wear a freaking sweatshirt and walking outside to a beautiful view of the mountains.
I think everyone had a great time from my dad to the baby girl.  Not a bad thing!
Truthfully, if school wasn't starting next week, I would be planning our next vacation right now.