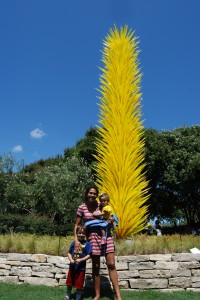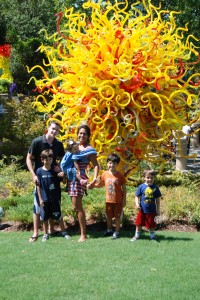 I'm documenting our vacation backwards.  For today.  Tomorrow I'll probably skip back to the beginning, but I was just so anxious to see the photos Lance took today.
And they are great.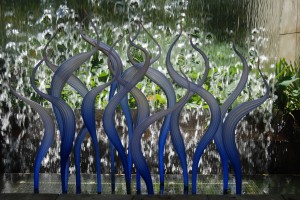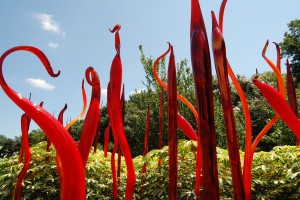 The Dallas Arboretum is such a beautiful place and with the Chihuly exhibit, it's even better.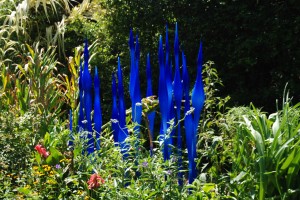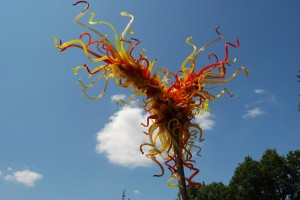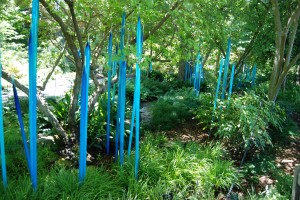 I've been dying to see this garden exhibit for years.  Despite frequenting Chicago, Atlanta and St. Louis fairly regularly over the years, I have missed this exhibit in each of their gardens.  Once I found out the exhibit was going to Dallas, I wanted to see it so badly, I suggested we celebrate our anniversary there.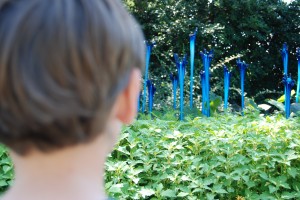 I was so torn between seeing this exhibit and White Sands on the way to Durango.  I gave this up, but somehow managed to convince Lance to stop by on the way back to Houston.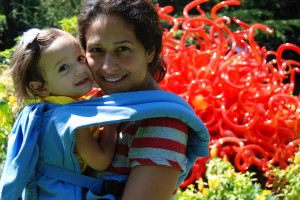 It's so beautiful and though pretty hot outside, we enjoyed the exhibit.  The boys managed to keep their hands to themselves.  Mostly.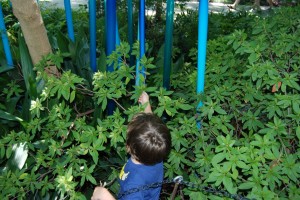 I even got one more family picture, not really Christmas card quality, but family nonetheless.