For Today…Monday, July 30, 2012
Outside my window…the sun is shining.  It's brutal.  So brutal.  The kids run in and out, I just can't bring myself to join them.
I am wearing…black shorts and a pink Nike shirt.  Need to change out of my workout clothes.
Moments of grace…friends who listen, my kids running all over the place, time to read, the chance to spend time on the phone.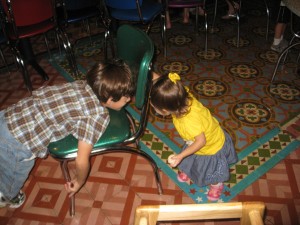 I am praying for…a special intention, that our vacation goes really well, for patience and forgiveness, and for school to go really well for Baby Hulk.
I am listening to…the Olympics.  Finally, finally my kids are interested.  I purchased this book to jump start a unit, but we never sat down to read the book until Saturday.  It's a great book, with lots of interesting information.
From the kitchen…the menu isn't planned, but I do know one thing.  We aren't buying anything new.  We'll eat whatever is here.  There may or may not  be something sweet from the kitchen.
Learning all the time…we are reading nonstop in this house.  That's about it.  Guess it's a good thing the beginning of school is review.  I am slightly worried about BH's handwriting.  It was so good back in May, but he's such a perfectionist when it comes to writing that he needs some practice.  Maybe it's time to implement 30 minutes of drills a day.  With the Olympics on daily, we will be doing quite a bit of geography.  Even Snax is involved with this puzzle.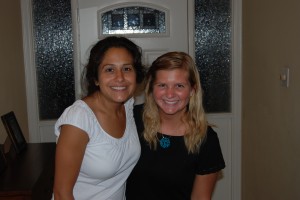 I am reading…Divergent.  Just started.  In fact, as soon as I finish this post, I am ready to read.  I love our reading hour because that's my reading time as well.  One of the best lessons for kids is to see their parents reading.  Right?!
To live the liturgy…Saturday we're celebrating the feast of St. John Vianney.  We'll going to mass and then our church is having a party.  Since St. John Vianney was such an amazing confessor, we'll go to confession as well.
Random fact…I'm a bit OCD.  I hate mess.  My house gets dusty (no matter how often I dust), but not messy.  I have a few kids who seem to make a lot of crumbs.  Is now the time to admit that I make them go outside to eat things like pumpkin bread, granola bars?  I know, I am kind of shitty.
I am creating…lists.  Packing lists, school lists and a very small shopping list for BH.
One of my favorite things…friends.  I don't find new friends often.  I'm happy about this one.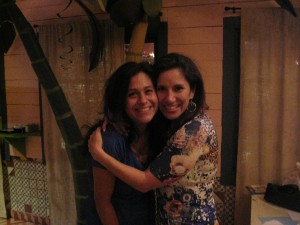 Oh how I love…my crappy, cracked phone.  I finally am back to using it and had a glorious conversation with my best friend today.  Going to Best Buy tomorrow to buy a new phone though.  Fingers crossed that it works.
A few plans for the week…planning.  A possible play date with the twins and the Titanic exhibit.
A picture to share…