Last night, I started going through the pictures from Key West.  I love them all.  They bring back such great memories.  First off, it was me and Lance away for 6 days without our children.  That's not really something I go for normally, but this trip was special.  It was for our ten year anniversary.  He wanted it, I was dragging, then Paul and Brian took over and reservations were made.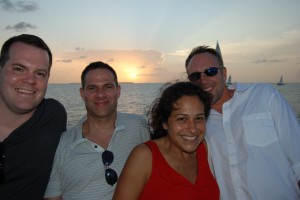 We had a blast.  Once I got past the damn plane.  When we made reservations, nobody mentioned the small/tiny plane I would be required to board to get to Key West.  The conversations prior to the flight and during the flights were tense.  But I made it there, completely and utterly drugged up, but I made it.  And let's be real, it wasn't my first round with Xanax so I was good to go once we landed.  I vaguely remember telling everyone we needed matching tattoos around 2 am.  (There is nothing to show, the guys all refused.)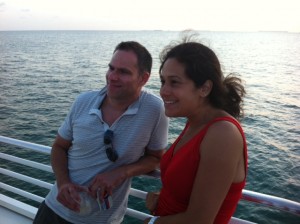 Sure, it was hot.  Very hot,  And humid.  But honestly, I was with my favorite people in the world so I was fine.  Plus, we had a pool at our cottage.  We would just run home and take a swim.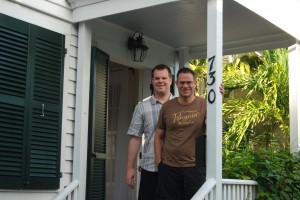 The week was wonderful: we ate a lot, drank a lot, swam in our pool, stayed up late talking, walked all over, went snorkeling, took a sunset cruise, had someone take the four of us out on a boat to fish and snorkel, saw dolphins.  We really enjoyed our time.
We stayed on Love Lane.  How fitting for an anniversary trip.
My honey, who makes everything amazing.