Sunday was the feast of Pentecost, the birth of the church.  And like any good Catholic, we celebrated.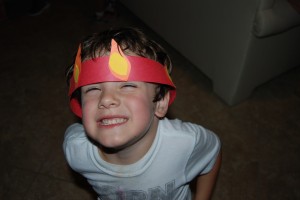 The boys made tongues of fire hats on Saturday.  Sunday my mom made a fruit salad with 12 fruits representing the fruits of the Holy Spirit.  And we had cake.  It wouldn't be a birthday without cake.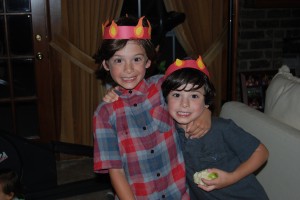 When my niece asked why we were having cake, she listened to all my words about Pentecost and seemed to enjoy hearing about it.  Either that or she just wanted some cake.