Today is the feast of St. Joseph.  He is the patron of  fathers, carpenters, those seeking employment, the Church and a peaceful death.  (And probably a lot more.)
Long ago, when I was waffling between boyfriends, I begged St. Joseph to intercede on my behalf and send me my Joseph.
His prayers worked.
I have a wonderful husband, a man who loves me and wants to spend time with me.  And a man who is open to life and has showered me with children.  I am forever grateful.  Thank you, God, and Thank you, St. Joseph for all your prayers.
Today, my prayer is different.  I pray that my daughter will find her St. Joseph.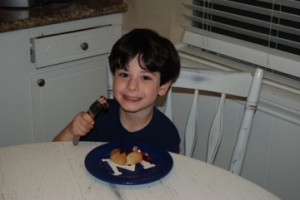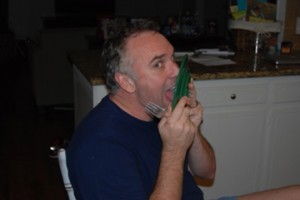 In honor of today, these two built a birdhouse together and then had a treat to celebrate.
St. Joseph, pray for us and for all families, especially those who are suffering right now.