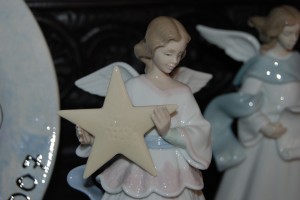 I love traditions.  I love hearing about what people do with their families year after year.  And since I love hearing about others, I'll tell you about our traditions.  (That is meant to  be a warning that this is a long, rambling sort of post.)
Traditions work really well for someone like me who doesn't like change very much.  That said, we had some deviations this year and started some new ones.
Tradition is about family, being together, giving a sense of rhythm in a time (especially Christmas) that barely has a rhythm at all.  In my opinion, our traditions allow us to celebrate the season properly.  From the preparation and excitement that is Advent to the actual Christmas season, 12 days in all.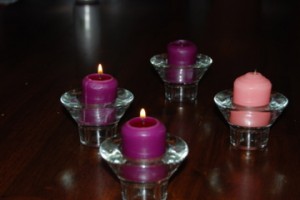 One of my favorite parts of being Catholic, is that we are forced to see Christmas as a separate season that doesn't begin until Advent ends.  I've tried lots of different things to teach my kids about Advent and preparing for the gift of Jesus.  We have books, the Advent wreath, we sing O Come Emmanuel, we don't decorate until Guadete Sunday and this year we had a Jesse Tree, or rather Jesse greenery.  We also did something I've been dying to do for years, we decorated the tree on Christmas Eve.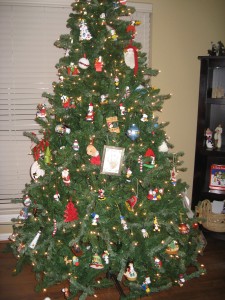 For me, we start with books.  Tons of books.
We have a lot of Christmas books, probably more than we need.  This year I limited myself to four new books, (while typing this I have changed this number three times already), but truthfully, there are about four more I really want to add to our collection.  I try to separate the books into certain weeks during Advent in order to make sure we don't read the same thing over and over as well as make sure that we don't skip any of our "good" books.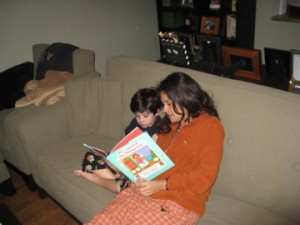 It wouldn't be Christmas without our favorite children's author: Tomie De Paola.  Each kid has a favorite Tomie book as do I.  And yes, one of our new books was Strega Nona's Gift.  My personal favorite is Clown of God.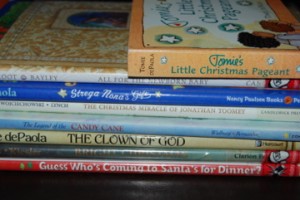 Last summer, a friend asked if I wanted to participate in a Jesse Tree swap.  Three weeks before the deadline, I was regretting my decision to participate.  I called on Jenn for help, and she didn't let me down.  I am so glad I didn't back out at the last minute.  Most of the ornaments were really good, and my kids really enjoyed this new tradition.  Next year we start the O Antiphons.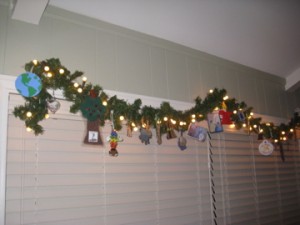 We purchased this amazing Advent spiral wreath this year, and then failed to light one candle all Advent.  It just didn't work for us this year.  I still set it out and will again during Lent, and hopefully, my boys, one who will remain nameless, will learn not to mess with my stuff.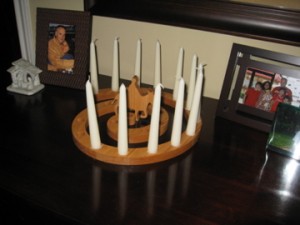 If only my kids behaved every day the way they do at Trulucks.  I'll admit that with the downpour of rain and the thought of the boys at a really nice restaurant, I wondered if we should even go.  I have no clue what I was thinking.  The dinner was as wonderful as always.  And the boys couldn't stop talking about how it is our tradition.  I can't wait for the day when they finally order something besides fries and chicken strips.  Or maybe I can.  I don't think I can afford 7 orders of stone crabs.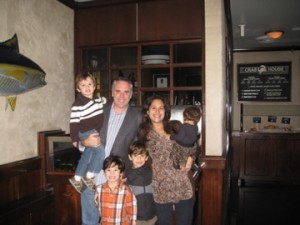 Then there are the pictures on Christmas Eve.  Cookies for Santa.  Tracking Santa on the computer.  Baby Hulk finally asked if he could go to bed so Santa could visit our house.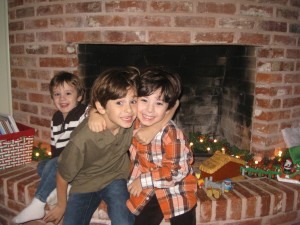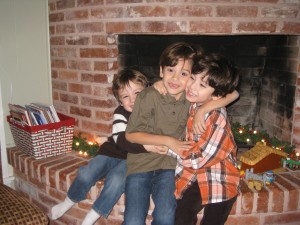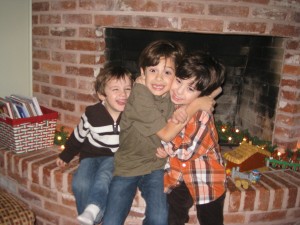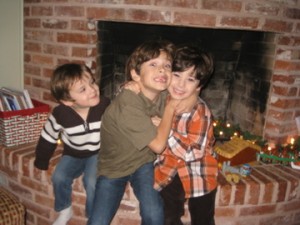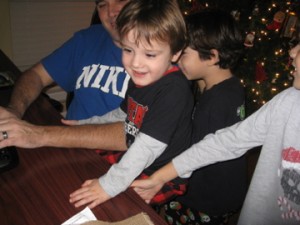 Then the work begins…in getting presents ready, but more importantly in changing out our vestments, putting away the Advent wreath, and bringing out our Christ candle.  Realizing that the time of preparation is over.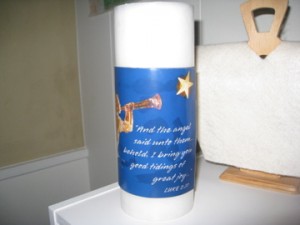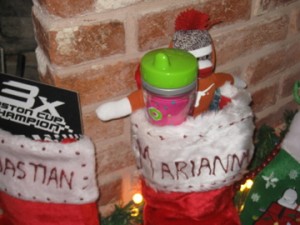 One of best things we do Christmas morning is place Jesus in all the nativity scenes throughout the house.  I've been collecting nativity scenes for years.  I started before Lance and I got married.  I have so many that I have no room for new sets and now just buy an ornament for my nativity tree.  After No David broke one of my favorites, I decided to keep things really simple this year and only set out a few.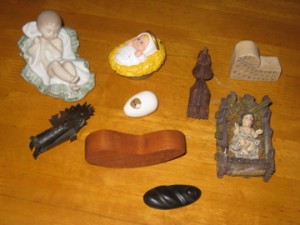 Then there is Mass.  We go to Mass on Christmas morning.  Before opening gifts, before going to the stockings.  It's what we've done since Lance and I got married.  And the kids have never once complained.  It's tradition.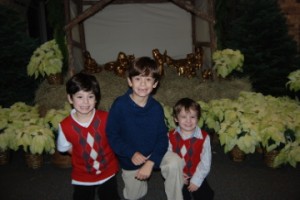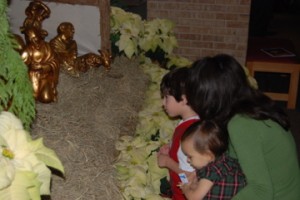 Christmas morning is about our family.  Our little family.  We don't see the rest of the family until later in the day.  After mass, we open gifts and I get rid of all the mess.  Then my family comes over.  And the kids go wild again.  And this year, Lance's parents joined us for dinner as well.  A first for them, and hopefully a new tradition we'll enjoy each year.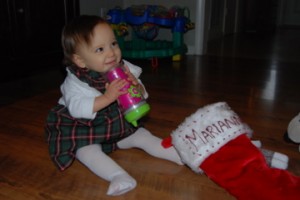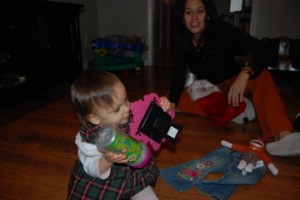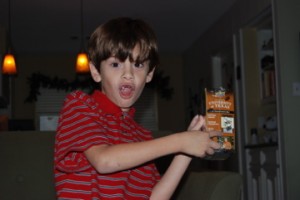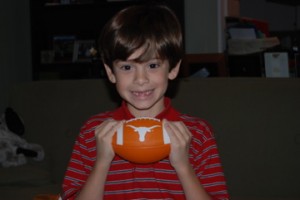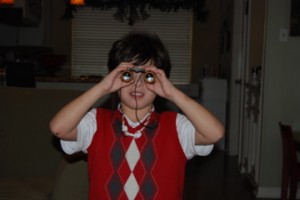 One tradition, I'm not sad to let go of is the real Christmas tree.  Four days before Christmas, I went with a friend and purchased our tree.  I don't regret it one bit, and my kids didn't say a word.  Not even Squirt.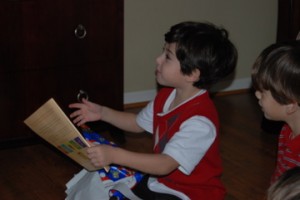 I had a lot of misses with this kid this year.  I told Paul and Brian to get him a bird house, which upon opening that gift sent him running and crying from the room.  This book, poems about insects, was a total hit.
One tradition I'll never repeat again: doing the yard as a gift to each other or any other home improvement project.  Lance and I opened one gift a piece on Christmas: from my brother and his family.  And while I appreciate the gift, it obviously wasn't some huge gift you would receive from your spouse.  The reality is that our yard must be redone, but it sure is a sucky gift.