From the second my children come home from the hospital, everyone knows they are Longhorns.  Baby Z was our first baby leaving the hospital in a pink Longhorn onesie.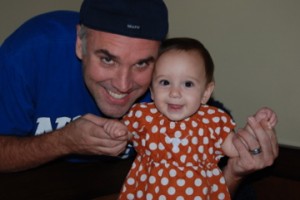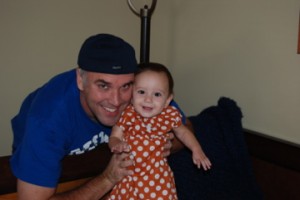 Baby Z arrived after football season ended for the Longhorns.  She was lucky to miss the disaster that was Longhorn football last year.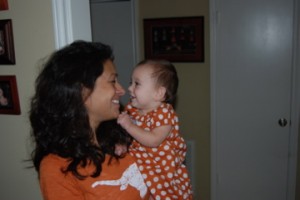 It's a new year and football is back. So we talk.  I talk.  She listens.  I teach her about the Longhorns.  Who we hate, who we don't care about and the fight song.  She listens so intently.  She will be just like the others screaming "OU sucks" soon enough.

I also teach her to wear burnt orange on game day.  While I'm all about cute pink outfits, on game day she wears orange.  Period.  And for now, I'll even let her chach out with cute outfits.  I promise she only has three new outfits for the season.