What can I say other than my weekend was freaking wonderful.  Lance and I were talking about every anniversary we've celebrated and came to the conclusion that this one might be the best one yet.  And that is saying a lot because Lance is pretty romantic and thoughtful about anniversaries.  While I am not a fan of Hallmark holidays, I think it's important to celebrate an anniversary.  And while not every anniversary has us going to a place like Dos Brisas, I am happy that it did this year.
Our plans changed a bit on Friday morning which caused us to stay in town and leave early Saturday morning.  No problem.  My mom still came and took care of the kids.  We saw three movies on Friday and had dinner at Feast.  Have I mentioned that our first date was seeing two movies?  Friday was a dream come true for us.  I don't even remember the last time we went to a theater to watch a movie.  And at home I can't sit still while watching a movie.  We saw Super 8 and Midnight in Paris.  Super 8 was great and reminded me of the Goonies in so many ways.  I had just read an article with the director, and I think it made me appreciate the movie even more.  Midnight in Paris was really enjoyable as well.  We had dinner at Feast, but not before drinking wine from a Donald Duck cup and Lance taking a shot of tequila from a plastic cup.  We are a classy couple.  After dinner we saw Bridesmaids, a funny movie, but definitely a disappointment to me.  I was so looking forward to this movie, and I was just not overly impressed.
The Inn at Dos Brisas couldn't have been nicer.  We arrived to champagne and a leisurely lunch.  We took a tour of the grounds and had some time at our casita before taking a cooking class.  It seemed like all we did was talk during the cooking class, we felt so at home.  The chefs were so nice and seemed to genuinely like talking with us.  Dinner was incredible.  We had a five course tasting and the amount of attention we received was like nothing I have ever experienced.  There were three couples at dinner with three people serving all of us.  The attention to detail, to our needs was beyond perfect.  And the food was impeccable.  Did I feel a bit cheesy with my camera?  Maybe.  I am sure that made it obvious that we don't go to places like the Inn all the time.  The fact that we received one piece of bread rather than a bowl of bread was another hint.  The man in the white linen trousers with his loafers was yet another hint.  Only rich people wear white linen trousers.  But it didn't matter, everyone there was nice and wanted to make sure we enjoyed our stay.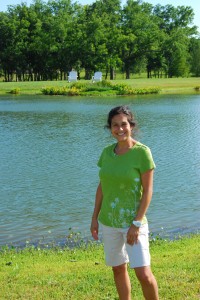 Today we went horse back riding before leaving the Inn and heading home.  It was a great way to end our stay.  Actually, we ended our stay by accepting a little gift of sweets in a box.  We hadn't been in the car for 10 seconds before I opened it and started eating.  Only to be interrupted by our porter.  That's our move, to eat desserts in the car, and we were totally busted.  He handled it with ease, asking if we liked the cookie, but I was so embarrassed.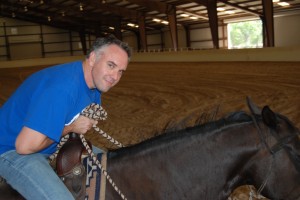 We stopped at a cafe for burgers and if it weren't so far, I'd suggest this place to my Burger crew.  Maybe one day when everyone is off work.
We ended the weekend by getting a slow leak in one of the car tires.  We couldn't find anyplace to stop except Walmart.  Have I mentioned I'm not allowed to shop at Walmart because Lance thinks they are unethical and nasty?  After sitting in there for over an hour today, I can promise I will never return there. Even Walmart couldn't ruin our weekend.  Thanks to my parents for watching the kids.  But mostly, thanks to you Lance.  You are an amazing husband.  This weekend was wonderful, and I'm so happy we got married all those years ago!